UETF Chronicles
Rasiel
7 Августа 2009,
Вчера вышла антология всех модов серии UETF для UT2004.
Этот мод - шутер с тысячами способов прохождения. Выбери свой класс, перки, настрой свое оружие и иди в бой, открывая новое оружие и способности. Это так же кооперативный мод. Каждый член твоей команды имеет свою роль. Ммм.. вообщем вот:
This is the player defined shooter, the game with a thousand ways to play. Choose a class, select specialized perks and customize weapons and ammunition. Build your character through battle promotions to unlock new perks and weapon upgrades. This is the evolution of the co-operative shooter. Each member of your team fills a unique role; will you be called upon to draw fire, destroy swarms of enemies or assassinate enemy captains? Grow as a team by upgrading to complement each others strengths and weaknesses. This is adapting to survive innumerable types of smarter, deadlier enemies. Intelligence and strategy will be as important as nerves and steel. Learn when to use explosives, destroy armor or incinerate your enemies. Understand the weaknesses of your enemies and find tactics to defeat them. This is UETF Chronicles: Complete Anthology - The player defined shooter.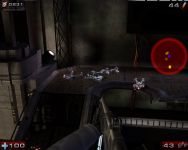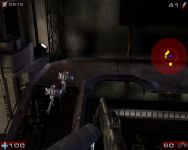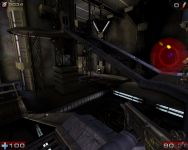 Скачать